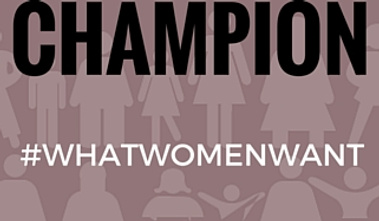 We need your help to power this movement! Please consider donating to support young women as champions for change. Every contribution helps.
ATHENA launched the #WhatWomenWant campaign with women's civil society in May 2016 to amplify women's voices, highlight our realities, and power our solutions. The campaign originates from organizing by the Women's Major Group during the Post-2015 Sustainable Development Goals inter-governmental negotiations to influence policy that advances women and girls' rights and leadership. #WhatWomenWant was re-galvanized at the 60th Commission on the Status of Women, when activists united to call for change, to ensure that governments are held accountable to international agreements and commitments set. It is a vehicle to bridge women into policies, practices, and interventions to improve our lives.
The campaign mobilizes advocates and thought leaders across issues of gender equality, HIV, gender based violence, women's rights, and sexual and reproductive health and rights (SRHR) for women in all of our diversity, to expand who is in the conversation and who has access to it. Read summaries of past Twitter Chats: Strengthening Women's Civil Society; Young Women's Leadership; Accountability; Intersections of Gender, HIV, and SRHR for Young Women; Ending Forced & Coerced Sterilization of Women Living with HIV.
With the adoption of the Sustainable Development Goals and renewed global attention to gender inequality, it is critical that #WhatWomenWant for leadership, HIV, SRHR, gender equality, and freedom from all forms of violence is amplified and acted on. We know what it takes, and what it delivers, to get it right for women and girls. These are our stories.
An agenda for us must be shaped by and with us, as thought partners and as meaningfully engaged leaders. #WhatWomenWant provides a platform and creates space for women and young women to speak out. Let's put women and young women squarely at the center. Let's build a revolution, to realize gender equality within and outside the HIV movement. Let's hold our leaders accountable to action and change.
Join the movement, shape the agenda, use your voice. #WhatWomenWant